Welcome to Aegis Industries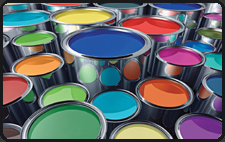 We design, manufacture, supply and export a wide range of products that are used throughout the construction industry including industrial coatings, under water service coatings and agricultural coatings. Our high performance formulas are a result of constant innovation and research backed by decades of experience in the coatings industry. These products are known for their unmatched quality while maintaining their competitive pricing and have become the preferred coatings for projects throughout the world.
Sustainability Aegis Industries is dedicated to maximizing our understanding of our impact on the planet's precious resources.

Research & Development Reasearch & Development is an investment in a company's future as well as your client's success.
Innovation Whatever your requirements, you can be sure the expertise is on hand to deliver solutions tailored to your needs.

Safeguard The right coating for the right job can dramatically increase the success rate of any proposed project.
Product Types
Perfect for vertical or inverted surfaces ...
Non Drip Epoxy more

Moves with the surface it is applied to ...
Flexible Epoxy more

Water clear, transparent epoxy ...
Transparent Epoxy more

Testimonials
Excellent product and excellent service. That's definitely something to be said ...